Music. Musica. Musik. Musique. I love music; there is never a time when my white earbuds won't be found in my ears. And now I've found the perfect service for me. Spotify has finally come to America. This service mixes iTunes with Netflix and Pandora. All services I enjoy. Now spotify has a client similar to iTunes that can be downloaded and used for free(ad supported).Now lets say you want to jam to some Johnny Cash? It's there to stream on your computer.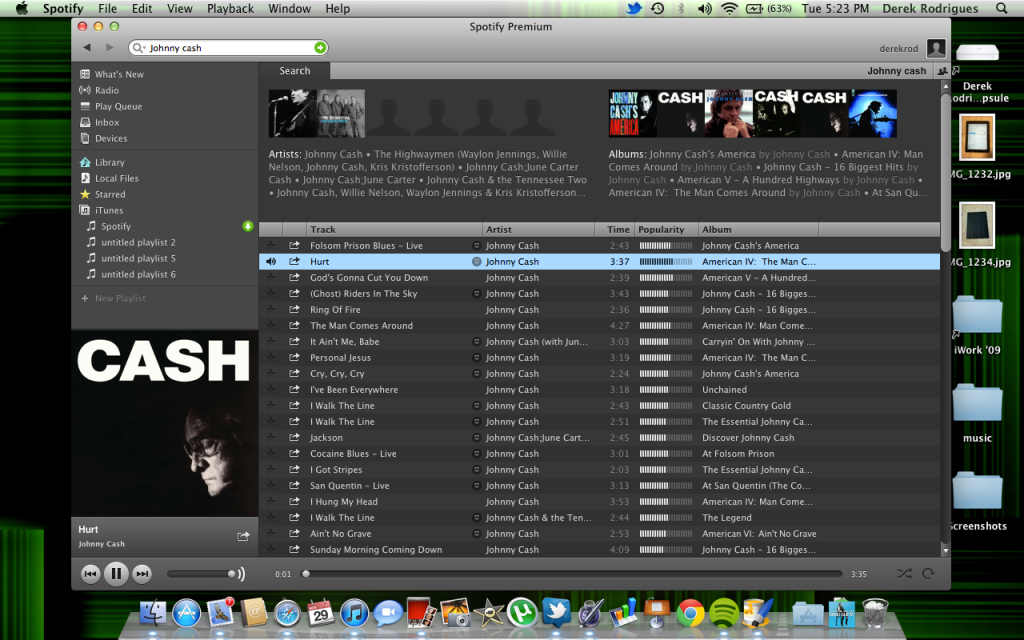 Hear comes the part people are wary about. In order to stream on your phone, tablet you need to pay 10 bucks a month. The good news that's because there aren't any Ads on their apps you get unlimited streaming no interruptions. So instead of a ton of music taking up space on my iPhone 4s I can stream the music I'd never put on my iDevice(or WP7 and Android too).So if you don't want people knowing you secretly love Kelly Clarkson this is a god place to be.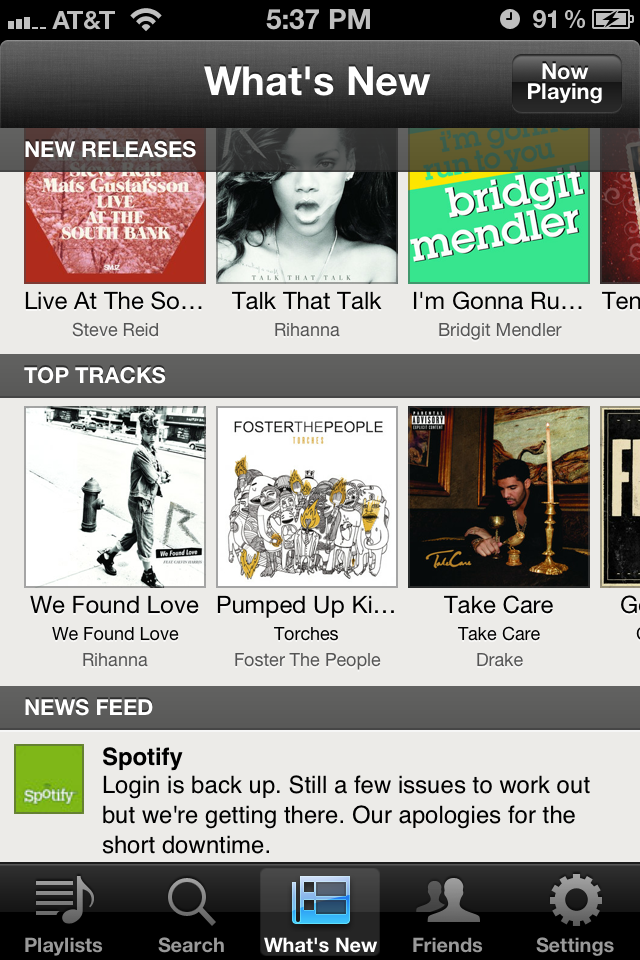 This app is also integrated with Facebook too. At Facebooks F8 conference they announced a partnership with Spotify to bring social networking to music. This didn't really shock me since Sean Parker invested in this fledgling service(Mr. Parker is involved in Facebook).So now not only will Spotify rate your favorite artists and tracks you can check out your Facebook friends stats and see who they're listening to. Also it will show who and what you're listening on the Facebook news feed. Social media mixed with music is excellent in my mind because it has and will allow myself and everyone else to discover new music new possibilities. Also if you sign up for an account with your Facebook you'll get 6 months free streaming and no ads.
All in all spotify is getting 9.5 out of 10. The main reason it didn't hit 10/10 is due to the fact that some artists, like the Red Hot Chili Peppers and others aren't on spotify but the fact is spotify has one mission music, which it executes beautifully with social media. This means that artist exposure can definitely see an uptick thanks to this integration. If you guys have any questions give me a follow on Twitter:@Derek712 I always tweet back. For more info on Spotify follow them on twitter: @Spotify and like them on Facebook: Search for Spotify. Happy listening guys as always, Stay Hungry
Written By: Derek
Twitter: @Derek712